About Us
---
Destination Travel Services, Inc. was founded in November, 2005.
The agency is located in Sterling, Illinois, which is approximately two hours west of Chicago.
Our Misson Statement: Let us create a world of possibilities!
---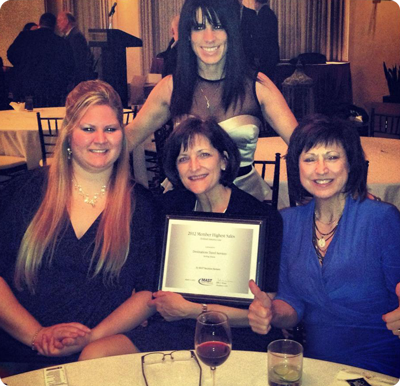 ---
Avril Winkle: Owner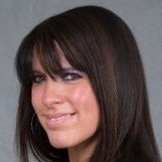 My name is Avril Winkle and I am the owner of Destinations Travel Services in Sterling, Illinois. I would like to take this opportunity to tell you about my background in the business of travel. I attended Rupert Stanley College in Belfast, Northern Ireland and studied Travel & Tourism/Business. I have worked in nearly every department within the industry, including teaching Travel and Tourism. I started my early travel career working for Oasis travel in Lisburn, Northern Ireland, who over the years have won many times the much-coveted award of "Travel Agent of the Year." By working for Oasis Travel, I developed and understanding of what real customer service means. After working for many years there, I made the decision of leaving as I needed to further my career and went to work with lunn Poly, which is one of the largest multiple travel agencies throughout the United Kingdom and Northern Ireland. My starting position with Lunn Poly was Shop manager. I further developed my career with Lunn Poly by taking an internal transfer position to the United Kingdom managing a much larger shop. After many years with Lunn Poly, I took another position with Travel Choice, which is another large multiple agency in the United Kingdom. I had 13 staff and also managed the American Express currency exchange department. After several years there, I was offered the position of Regional Training Manager and moved to the East end of London. I held that position until came to Sterling, Illinois in April 2001. After settling here, I worked for Travel Network in Freeport, IL, and eventually found a closer position at Twin City Travel in Sterling, IL. I worked at Twin City for four years and I could see that to best use my experience, knowledge, and the desire to incorporate current technologies, it was time for me to take the next natural step in my career. I wanted to make a difference in the travel industry in this area, and felt the best way to do this was to open my own travel agency. Therefore, in November, 2005, I made my dreams a reality and opened Destinations Travel Services. My continued goal is to bring my experience and your vacation dreams together to create a world of possibilities.
I specialize in Europe, in particular, Ireland, France, England, and more. I also specialize and am certified in arranging destination weddings. I am a certified Sandals Specialist and am also a Disney College of Knowledge graduate.
Avril's Favorites:
Greece, Cyprus, and Turkey
I am a Disney freak!
I love Sandals because they offer the whole ultimate package when traveling with your partner.
I also love Beaches resorts because they have the whole family experience.
Contact Avril:
---
Karen Fisher: Agent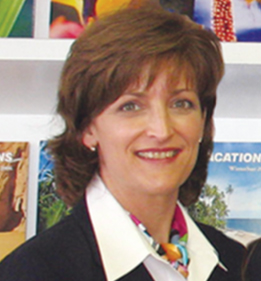 My name is Karen Fisher, I am currently a part-time Travel Consultant at Destinations Travel Services but have been a Travel consultant for over 18 years.
I am a life-long resident of Sterling, I began my career in the Travel Industry in 1991 when I was asked by a family member to join the staff of Twin City Travel. At the time, it sounded like the perfect little "hobby-job"... Little did I know that it would become such a passion, and that I would still be enjoying it today. I worked as a Travel Consultant with Twin City Travel until their closure in the fall of 2005. Not wanting the liability of owning my own Travel Agency, yet wanting to continue my career in the Travel industry, I followed Avril, and joined the Staff of Destinations Travel Services in November 2005.
My years at Twin City Travel and Destinations Travel Services have allowed me to develop many wonderful long-term relationships with our valued clientele. My clients know that I take the time and make their travel my priority and that I will handle their travel arrangements with the same importance as I would my own.
I/we as Travel Agents/Consultants/Advisors bring the "Value-Added" benefit of "SERVICE" over the internet generated booking. We are your personal concierges of highly trained, well-traveled professionals dedicated to delivering your secure customized travel/vacation experience. We are able to utilize the expert resources and constant training of the Industrty's Vendor Sales Representatives, Consortiums, Tourism Boards, and Distribution Systems, most not accessible to the general public. This allows us to have the confidence that we are not only providing you the best value for your dollar, but with these powerful resources comes a constant source of up-to-date information in these ever changing times and unparallel support when needed.
I cannot say that I have one favorite destination; they are all fabulous, each with their own personality and flair.
My travels include: Paris, Spain, Germany, Ireland, Antigua, Aruba, Bahamas, Barbados, Curacao, Grand Cayman, Grenada, Mexico (Acapulco/Cancun/Riviera Maya), Jamaica (Montego Bay/Negril/Ocho Rios), San Juan, St. Thomas, St John, St Croix, St Martin, St Bart, St Lucia, Turks and Caicos, Venezuela, Panama Canal, Hawaii (Maui and Kauai). Additional: Austin, Houston, Denver, Miami, Orlando, New York, Phoenix, Las Vegas, Los Angeles and San Diego to mention a few.
Certifications: Amadeus CRS, Sandals Specialist, Aruba, Grand Cayman, Hyatt, Marriott.
Contact Karen:
Lara Birnbaum: Agent
Contact Lara: lara@destinationstravelservices.com
---
Veronica Machnicki: Agent
My name is Veronica Machnicki and I am delighted to work for Destinations Travel Services as one of their newer agents!
My relationship with the agency began many years ago when Avril Guinn, agency owner, became my Travel Agent. After getting burned by online travel sites several times, I decided I needed to work with a qualified travel agent and Avril was amazing to work with. After a while we became friends and when she mentioned she needed someone to market for, so I joined her in 2011, on a part time basis. My interest in the travel industry grew and after a while Avril thought it would be best if I became an agent. So in 2012 I obtained my license and was able to become an active agent.
I really love the travel industry and I have already achieved certification in many of the travel industry fields, in particular I just received my "Certified Sandals Specialist Award"! "Sandals" properties are such wonderful places to visit and to receive the best service imaginable in an all inclusive!
I am excited to help others obtain their dream vacations and to assure that their travel plans are as stress free and hassle free as possible.
My goal is to provide efficient service that will assure each and every one of my clients gets a customized travel plan that meets their need's, and one that ensures safe and enjoyable travel for them.
Veronica's Favorites:
Riviera Maya Mexico – Amazing Beaches and Friendly People!
Sandals Whitehouse Jamaica – Unbelievable FUN and Fantastic Service!
Bahamas "Atlantis" – Great family fun around every corner!
Contact Veronica:
Destinations Travel Services Inc designs travel for their local community including but not limited to, Sterling, Rock Falls, Dixon, Polo, Oregon, Byron, Prophetstown, Morrison, Amboy, Clinton, Fulton, Rockford, Dekalb, Rochelle, Aurora, Naperville Illinois
---
Don't forget to like our Facebook page where we also share our experiences in our travels.